Lori Jakanski
List All Members | Our Staff: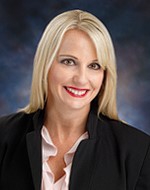 Legal Assistant
The Mallard Law Firm
889 N. Washington Blvd
Sarasota, FL 34236
Lori Jakanski is a Legal Assistant whose present focus is on pre-litigation cases. Lori works with attorneys and clients in an attempt to bring cases to a close so suit does not have to be field. Lori has an extensive background of 23 years in the legal field which includes working as a trial clerk as well as a legal assistant in a local firm. She offers superior client services and is an essential member of our pre-suit team.
Lori is a life-long resident of Florida and graduated from Bayshore High School. Lori enjoys shopping, exercising, the beach and her three fur babies.